Version 10
M.O.M. just got a whole lot better. After receiving feedback from customers and looking at market trends, we developed M.O.M. 10 with future-proof features that will help you secure, grow and optimize your business.
Grow Your Business
In M.O.M. 10 we are expanding our omnichannel capabilities by giving your customers the ability to buy online and pick up in-store, buy online and return to store, and even to buy in-store and ship anywhere!
We've also heard your requests and have added marketplace and cart integrations, such as Rakuten and Shopify, with more to come.
Secure Your Business
In the digital world, every day comes with the unfortunate chance of security breaches. With M.O.M. 10 your customers' data and your brand are protected by the high standards set by PCI Certification (PA-DSS 3.1, level 1).
Mobilize Your Business
Check key performance indicators (KPI) even when you aren't near a M.O.M. workstation. M.O.M. 10 brings you a tablet-based executive dashboard for a real-time view into your daily operations.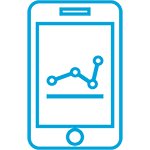 Optimize Your Business
M.O.M. 10 makes repetitive but vital processes like batch processing and purchasing even faster. Support for Amazon Merchant Fulfilled Prime and the latest Amazon shipping methods make it easier than ever for merchants to prioritize and fulfill their Amazon orders.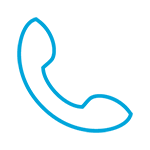 Learn more about M.O.M. 10 functionality, or contact one of our Solutions Specialists today at (800) 474-5760 and select option "1" to get the best version of M.O.M. yet!
To learn more about M.O.M. and its great rich set of features, click here to sign up for a demo today!