Multichannel Order and
Inventory Management Software
Freestyle Solutions' Multichannel Order Manager (M.O.M.®) is an industry-leading PCI-compliant customer, order and inventory management software solution for growing businesses.
M.O.M. is the solution of choice for growing multichannel businesses.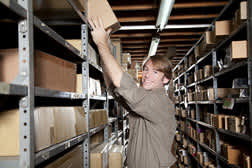 Multichannel eCommerce Management
Grow your business faster by expanding your sales channel presence and automating your multichannel fulfillment operations, while streamlining your processes by managing them in one solution. With M.O.M.'s open API, your technical resources can seamlessly integrate to virtually any eCommerce solution or 3rd party system, so the sky's the limit!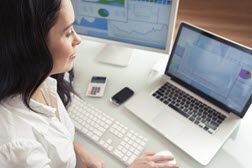 Multichannel inventory management can be a nightmare unless your system can handle kitting, continuity programs such as 'Product of the Month' subscriptions, fractional quantities, size/color variants, and more. Freestyle's Multichannel Order Manager gives you accurate inventory levels across sales channels, with the ability to analyze each channel separately using our multi-channel inventory management software.
Capture and manage orders in one solution – direct entry orders, orders imported from your eCommerce store and other shopping channels, or orders from cash registers. Our Point of Sale Module automates and consolidates your fulfillment workflow to ensure fast deliveries and happy customers! M.O.M.'s advanced multichannel order management software makes your life much easier!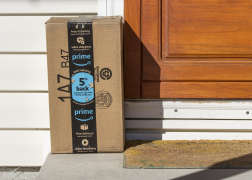 Shipping and Drop Shipping
Avoid shipping delays and carrier penalties with M.O.M.'s fully integrated shipping functionality. Verify addresses, print finished shipping labels, access tracking information, and control shipping rates with M.O.M.'s point-and-click shipping integration capabilities. Supports drop shipping, too!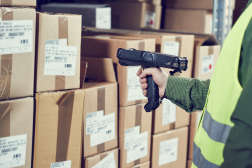 Avoid 'back orders' and optimize your inventory with centralized inventory control and integrated purchasing capabilities. Our flexible buying information table allows you to manage one or hundreds of suppliers with varying quantity or discount levels to maximize your purchasing power! Issue purchase orders with the click of a button and easily reconcile inventory when orders are received.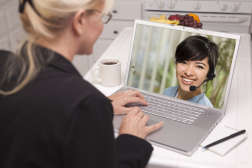 The more you know about your customers, the better you can sell to them! With advanced CRM functionality, every time your customer makes a purchase, sends an email, requests a catalog, calls with questions and more, that information is tracked in the customer's profile. Increase sales with points and rewards programs. And if you sell direct to businesses, you can manage that too!
M.O.M. has the knowledge tools you need to make the best decisions for your business! From detailed reports that track the day-to-day operations to the highest level of trend analysis for strategic product, marketing and advertising decisions, and everything in between. Report on products, sales, marketing activities, employee productivity and more.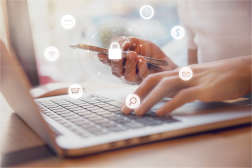 With over a dozen optional add-on software modules available, you can customize your business to specific eCommerce, call center and warehouse needs without paying for features you don't need. See how you can add power to your M.O.M. installation where you and your customers need it most.