You have your Magento store, and it's doing well, but how can it do even better? Maybe you're thinking your business could benefit from adding some additional Magento stores. Or, perhaps you are a multichannel seller, and you're simply trying to decide if Magento is the right solution for you.
Knowing what platform(s) to pick to grow your eCommerce business is not always an obvious choice. With all of the options out there, things can get confusing.
Magento has certainly exuded a long-standing positive reputation among retailers. The Magento eCommerce platform has a market share of 26.3%, making them a global leader, according to Alexa Top 1M data.
Find out if adding one or multiple Magento stores is right for your business.
Having multiple Magento online stores is a similar concept to opening other brick and mortar locations; only without the real estate and operational overhead costs. Some e-tailers open multiple stores to sell the same products to different demographics, while others use the multi-store approach to segment product lines to target different buyer personas.
Managing Multiple Magento Stores Does Not Have to Be a Juggling Act
Separating brands, products sets and buyer types are just some reasons to add multiple stores. With these, you have the ability to distinguish between different audiences, products and more.
This multi-store approach gives you greater insight into buyer behavior and product preferences through website analytics and traffic patterns. You will need to consider how your SEO efforts and branding will come into play.
Say you are a retailer selling fishing rods, hunting gear and tons of other unique products. You probably don't want to have all of your distinctive items on the same store website. Why you ask? Let's take a closer look.
If you use Magento or are looking to add their platform in the future, you have the ability to view multiple stores in one Magento instance. By splitting your inventory up into two or more stores, the benefits may seem obvious. But, just in case, here are some highlights.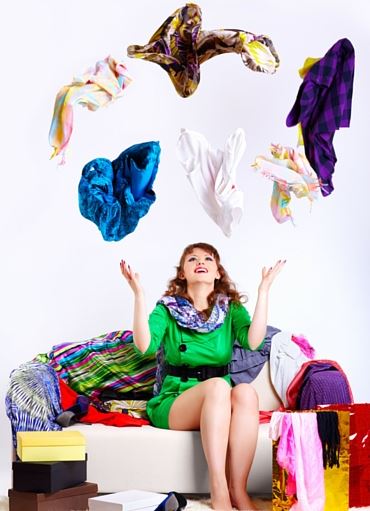 Benefits of Multiple Magento Stores:
1 Single Admin View = 1 List of Orders & Hosting Plan

SEO Advantages through Targeted Keywords & Phrases

View all Products in Less Categories

Organize Categories by Name & Description

Aid Customer Navigation & Overall Satisfaction
Utilizing multiple Magento stores gives you the ability to operate as many online stores as you need, all within a single installation. By doing so, you can also eliminate having to log into the Magento admin multiple times. If you will be selling products on multiple domains, you can easily track your sales and customers, without logging in to each website's admin area.
Once you establish the multiple stores through Magento, you can fully customize your Magento store(s) by selecting from a number of responsive themes. Free Magento themes are readily available as well. After you select your theme, you can have the flexibility to separate your stores so efficiently, you may soon find out why so many retailers embrace Magento.
After you have full visibility into your specific stores, managing and fulfilling your orders comes next.
Considering an OMS with a direct integration to Magento will help SMB retailers effectively manage their Magento stores, giving them the access they need, all while seeing their stores on the platform. When you are selling specific, unique products, you are bound to have some distinctly different clientele. So why not make it easy for your customers to find you and easily navigate your site once they arrive?
By giving your customers the flexibility to search your online store for specific items, you will be on your way to increasing sales and customer retention rates.
An inventory management system gives you a holistic view of orders and inventory across all of your sales channels, which allows for improved customer service, better reporting and analytics functionality. If all your order and inventory information is visible from one central location, you can quickly and easily compare and contrast the performance of each channel, eliminating the use of complicated spreadsheets.