Secrets secrets are certainly no fun, but that is especially true when the busiest time of the year is upon us. As the holidays creep up, retailers have the reputation to go a little insane. And, when it comes to apparel, there is no exception to the rule.
As apparel retailers turn out new fashions and innovative buying experiences, it can get even more difficult to keep up with ever-demanding apparel sales.
Apparel markets are reaching exceedingly high numbers this year. The women's apparel market is expected to account for 55% of apparel sales and 60% of growth, due to the increasing weight of emerging markets, according to McKinsey & Company.
With these strategies, you can start to see a dramatic difference in your apparel sales, by delving into what makes your customers tick and more.
1) Learn from the Pros
There are a few key takeaways to gather from the big-box apparel retailers out there, including H&M and Nordstrom to name a few. They pride themselves on producing items where they sell. By doing so, they are able to attain shorter lead times for trending clothing ideas.
They do this by incorporating extremely tight integrations with design, merchandising and production, so they can be flexible for whatever situation may arise.
Knowing how consumers will react to certain products is crucial to developing a strong retail strategy. H&M is well known for their in-depth research and ability to predict upcoming trends for a few different reasons.
So apparel pros have clearly mastered strategizing their price plans, inventory levels and more. Find out how a small business owner can keep up below.
2) Master Fashion Pricing
Pricing for fashion retail can get tricky, with high SKU complexity, stock-outs and orders flooding in. Therefore, retailers often have a challenging time pricing fashion. Applying some science to your pricing can benefit you in the long run. Let me explain. According to McKinsey & Company, using statistical tactics to all products, even the seasonal variety like fashion shorts, can boost your sales and margins.
Technical pricing is not a new solution, but most tend to stay away from it due to skepticism. Margin distribution and competitive benchmarking are just some ways merchants tend to go with instead, as a way to find out what the consumer is craving.
McKinsey & Company recommends this scientific approach to pricing, so retailers can enhance their business judgement with something more than just their intuition. Since staying away from intuitive thoughts alone is not the only way to succeed in pricing, here are some other factors commonly brought to the table.
Although these can be applied to a bunch of different retail industries, there are some that specifically stand out in the fashion world, mainly internal economics and consumer input. So what does that mean for fashion retailers? While elasticity (see consumer input) is a common business practice, fashion retailers tend to look the other way, when the benefits can be plentiful.
Determining your level of elasticity can be used to guide price adjustments, add new volume and profits, and measure net revenue. Retailers can also be more confident when using internal economics, because estimating the impact of price changes on product sales is a win win for all.
3) Understand Your Customers Across all Platforms
Managing your customer's experience does not have to be a difficult process. With some simple tactics, you can increase your customer retention rates and drive in more prospects.
After all, your customer determines whether or not you are going to succeed, so extra focus is ideal across all platforms, including social media and mobile devices, to name a few. With consumers craving more product information on social media and mobile devices, retail marketing is essential.
If you are the business of giving customers what they want, you are on the right track, as they will be more likely to do business and buy from you. Consumers tend to favor small businesses because of their customer focus, so it is important for to strive on.
And, since apparel retail sales are ever-demanding, the time to start is now.
Now onto the next step to understanding your customers, social media. Social media marketing trends for small businesses are forever expanding, since most small businesses spend six or more hours a week on these platforms, and a large percentage spend 11-20 hours per week.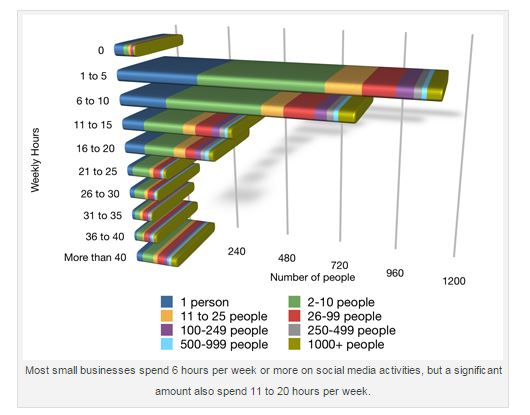 Simply giving your customers the accessibility to reach out to you on multiple platforms is helpful in itself, but also posting materials that are valid to your industry and entertaining as well will help boost your brand.
Be sure to have a quick response time on all social media platforms (ideally within 12 hours) and follow some more of tips to give your small business can use social media to boost sales and improve customer service!
4) Enhance Customer Service by Building on Personalization
This may seem like an obvious one, but small businesses need to pay particular attention to customer service efforts, especially during the upcoming holiday retail season.
But, the holidays are not the only reason to stay on top of your customer service game; as eCommerce sales increase, so does the need for new and innovative personalization ideas.
Unlike emerging fashion trends, providing excellent customer service will never go out of style, but learning the key aspects to hone in on is forever expanding.

"How people define customer service — that is where the battle will continue to be won and lost," said Jamie Nordstrom, president of Nordstrom Direct

Popular apparel stores including, Nordstrom, Rebecca Minkoff, Topshop, SportChek and more are moving with technology trends to keep their customers coming back. Can your business start to do the same?
Both online and offline shopping can be amplified by looking into how the big box retailers are incorporating technology to better serve their customers.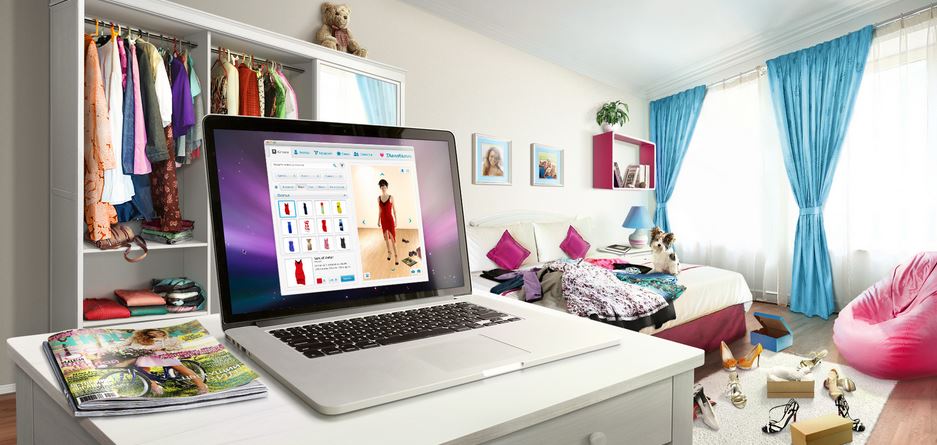 Nordstrom is just one of the many retailers using technological advancements to drive customer engagement, such as Pinterest tracking for trending products and their in-store shopping experiences through touch screen fitting rooms.
Now, it may be a bit more complicated for small business owners to incorporate high-tech touch screen fitting rooms, but something you can do is incorporate the social media tactics mentioned above to improve your brand.
5) Control Your Inventory
Learning from the pros does not stop at social media tactics, high-tech fitting rooms and customer service; they too have to control their inventory. But, what can the small business owner learn from them.
Nordstrom wanted to create the best possible system for them and their customers, both online and in store. So, the popular store set out to enhance their customer service efforts, giving consumers a truly personalized experience, without bombarding them with ads. Instead, they use big data solutions.
They implemented a project to allow their customers to see data in real-time. There they can easily see what products to promote to consumers and at what time.
"Some strategies and ideas will work. Others won't. If you don't test new things, you'll never innovate. Don't panic if something doesn't work — celebrate it!"
-Jamie Nordstrom, President Nordstrom
Retail giants like H&M stand out for their innovative technological advancements and keen attention to detail towards their supply chains. Staying ahead in the industry with the some fashion expert knowledge can only help increase sales overtime.
So how can you as a small fashion business retailer keep up?
As an apparel multichannel retailer, consider:
Taking Advantage of Dimensional/Configurable Products
Checking Product Quality During the Shipping Process
Maintaining Clear Records of Your Inventory
Utilizing Technology to Prevent Theft
Capturing & Processing Orders Automatically
Expanding Your Reach to Sell Across More Sales Channels
Stocking Slow Moving Inventory
Learn more about how to take on apparel sales and stay current with emerging technology trends in the free eBook below.