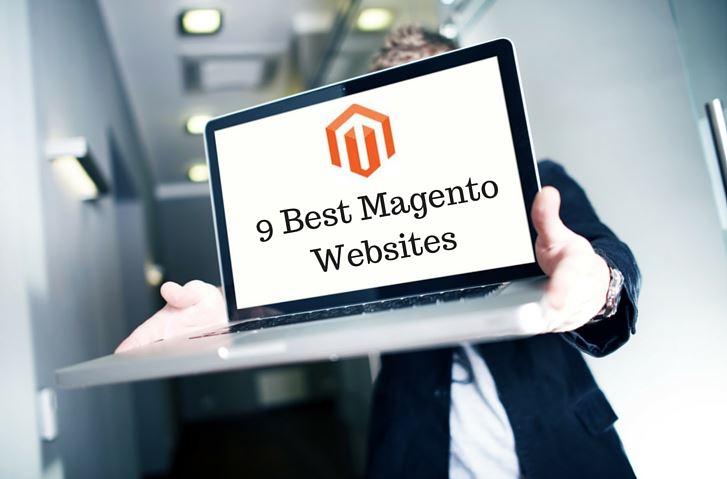 While Magento website design can get expensive, there is a great deal to learn from companies who have already gone through the process and found the benefits to outweigh the costs.
As a small to mid-sized business on a limited budget, it is important to get your design done right the first time. While Freestyle Solutions offers best-in-class Magento inventory management software, we've also worked with thousands of retail and eCommerce businesses who wanted to design a website where form followed function. Since Magento came on the scene, requests to integrate with their websites have topped the list.
After working with a hundreds of prospects and looking over a wide range of websites, we have provided our opinion on the best Magento website designs, based on our experience in the market. After researching for page rankings, aesthetic value and more, we've come up with a list of what we feel are the top 9 Magento website designs. The industries covered include apparel, sporting goods, nutraceuticals, automotive and food/beverage. Check out our findings below.
9) Atlantic Supplements
Global Ranking: 1,445,568
Atlantic Supplements has been around for decades, selling and advising athletes on nutritional supplements, snacks and fitness goals. Their website incorporates noteworthy features, such as well-thought-out CTA's, targeted products and more. Learn more about how Atlantic Supplements stands out among the rest in our Best Magento Website Designs eBook.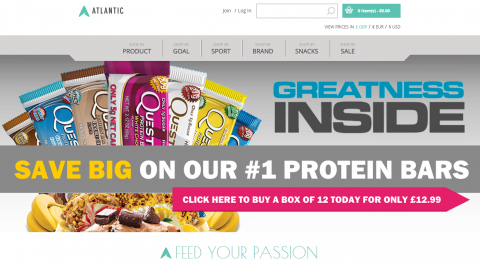 8) Sierra Nevada
Global Rank: 659,459
U.S. Rank: 160,686
Sierra Nevada has been a craft brewing pioneer for several years. Their use of color psychology to give their business a competitive edge has really paid off. Download the Best Magento Website Designs eBook to learn which colors your business should use to their advantage.
7) Nicole Miller
Global Rank: 204,078
U.S. Rank: 77,011
Nicole Miller is a French designer, best known for designing apparel for Beyoncé, Jennifer Aniston, Joss Stone, Angelina Jolie and Eva Longoria. Her website evokes fundamental layout techniques for retail businesses, related to image selections and the seamless shopping experience they've created. Learn exactly why Nicole Miller ranks so highly in our Best Magento Website Designs eBook.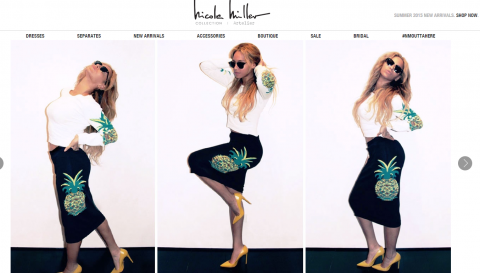 6) Lethal Performance
Global Rank: 337,285
U.S. Rank: 76,029
Lethal Performance has been around since 2005, and is one of the largest aftermarket parts manufacturer and distributors in the industry. They specialize in mustang performance, domestic cars and trucks. Their intuitive placement of social media buttons has resulted in an enormous social following of 94k on Facebook. Read more about Lethal Performance's social media placement in our Best Magento Website Designs eBook.
5) Easton
Global Rank: 201,307
U.S. Rank: 43,372
For the past 40 years, Easton has been a leading baseball and softball equipment company, providing a variety of accessories and clothing. Visitors are kept fully engaged by their landing page ideas, which have certainly supported their long-standing reputation. Expert tips for writing landing page copy is just the beginning. Download the Best Magento Website Designs eBook to find out what makes their unique approach to product copy stand out.

4) Jeanswest
Global Rank: 148,658
As one of Australia and New Zealand's fashion brands for 43 years, Jeanswest utilizes some important aspects for a fast, efficient buying experience. The retail store utilizes some of the most buzzed about words and phrases that resonate the most with buyers. Find out why the company's clean look and choice phrases make them a leading business in the industry in our Best Magento Website Designs eBook.
3) Ghiradelli
Global Ranking: 132,562
U.S. Ranking: 30,464
Ghiradelli originated in San Francisco in 1852, and they are one of America's oldest chocolate makers. Their distinctive approach to their logo, images and CTA's make them a leading brand in the industry. One aspect is the color of your logo, and what it says about your business. Find out more regarding Ghiradelli's website techniques in our Best Magento Website Designs eBook.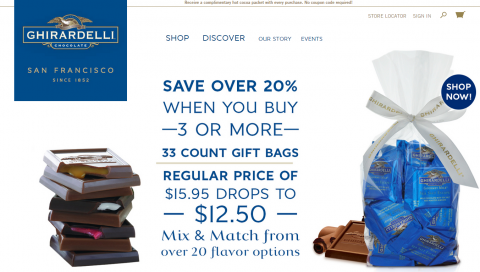 2) Rebecca Minkoff
Global Ranking: 24,462
U.S. Ranking: 11,197
Rebecca Minkoff is a well-known designer of handbags, apparel, footwear and accessories. The designer's use of clear instructions and poignant CTA's throughout the website makes them number two in our ranking. Download the Best Magento Website Designs eBook to get a better understanding of their specific website tactics.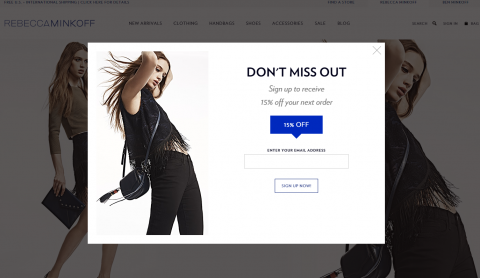 1) Nike
Global Rank: 552
U.S. Rank: 339
Nike's consistency and category strategies are just a few aspects that make their brand exclusive. Effective branding to build loyalty and market recognition is completely feasible with the right tools. Check out what design aspects you can incorporate for your website from this leading athletic equipment and apparel store in our Best Magento Website Designs eBook.
The best Magento website design is of course unique for each business goal and process. Find out why we chose these websites, and how you can convert more visitors into customers by viewing our Best Magento Website Designs eBook.