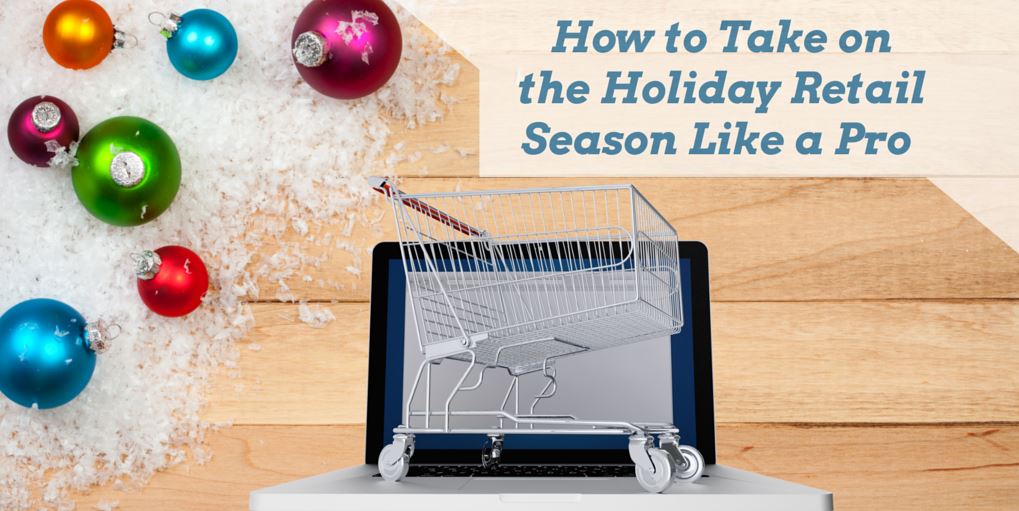 With consumers spending more and more online each year, you want to learn the best ways to get your website up to speed, recover from the high-volume shopping days like Black Friday and Cyber Monday and most of all, keep your customers content and coming back.
Keeping Your Customers Happy
The holidays tend to create anxiety among consumers. They are no longer only trying to find the best deal, but with the never-ending buying options, they need the quickest and most seamless shopping experience out there. Think about your strategy for the upcoming holiday retail season and consider implementing the following:
Email Marketing & Planning
Having a successful email marketing strategy can really help during the holiday retail season. Feel free to get creative with promotional emails that highlight specific deals for certain holidays. Most importantly, gather as many emails as possible so you can promote more when the busy time hits.
Start planning ahead by finding a way to bring customers back. Avoid shopping cart abandonment by looking into adding extra features to your business model, like Bigcommerce's cart closer app. You can learn to keep up with the competition this holiday retail season if you take some time to implement the proper planning and tools necessary. You'll be glad you did in the end.
Offer Promotions, Without Going Overboard
Offering crazy deals during the holiday retail season is a given, but if you can't afford to run deep promotions, don't feel pressured to. Always do what makes sense for your budget and customers. Even though it may be tempting to run a high discount, planning ahead for targeted promotions is your best option. You can always try to offer free shipping, or even incorporate eCommerce kits and bundles for a chance to stand out from the competition and offer discount pricing at the same time.
Mobile traffic made up 45% of all online circulation during last year's holiday season, which was a 25.5% increase from the previous year.
–IBM
Mobile sales increased 27.2% and made up 22.6% of all online sales as well. Keeping these numbers in mind, if your site is not fully optimized and mobile-friendly, now is the time to do so.
With the increase in mobile sales comes highlighting the critical days during the holiday retail reason. Compared to last year, online orders from small and medium sized businesses increased by 24% between Thanksgiving and Cyber Monday, according to a Bigcommerce report. With online sales continuing to rise and mobile purchasing becoming more common, numbers are expected to grow for the upcoming holiday retail season.
Is your website ready for the traffic spikes the holidays can bring? Businesses are easily targeted during this time of the year, so it is better to be safe than sorry. Testing load time for API's, site security and more is always beneficial to avoid running into any issues.
Avoiding Shipping Woes
Fulfillment and managing the purchasing process around the holidays are often overlooked, leaving room for error, and keeping your customers waiting. Shipping woes tend to come up during popular shopping days, such as Black Friday and Cyber Monday. Issues with shipping have been known to arise no matter what distributor you are using, such as UPS or FedEx. UPS attempted to avoid the holiday shipping delays, and by doing so, contributed to a $175 million rise in operating expenses last year.
If you have your own drop shipping business, make sure you are keeping up-to-date on back orders and any other deterrents that are extremely common during the holiday rush. Always revise your shipping methods for updated protocol and the most budget-friendly approaches.
Staying on Top of Your Inventory
Do you process and send out orders through multiple sales channels? With the holiday craze, managing multichannel sales can be difficult, as keeping track of certain products can get complex. But, it doesn't have to be with a streamlined order flow. Implementing an inventory software can help avoid running into any problems when the holiday flood gates open.
Unnecessary errors in your order process can be easily avoided with a simple solution to inventory management for retailers. With very little effort, you can be on your way to centralizing your sales channels, allowing for more accurate calculations, and giving you one less thing to worry about for the holiday retail season.
Check out the free eBook below to find out what you may be missing.