Starting a business can be expensive, confusing and time consuming, but what if there was a way you could start selling products all over the world without having inventory, a warehouse or a complicated supply chain? Here's where drop shipping comes into play.
With drop shipping, you can setup a business without even seeing the products you are selling. But, before you quit your day job, it's important to learn some vital steps on how to build a drop shipping business.
Like any other business, there are always pros and cons. To reduce your risk and ensure the greatest chance of success, follow these 4 important steps when building a drop shipping business:
Step 1: Find a Distributor
Research. Research. Research. Since this distributor will be shipping all of your products for you, it is important to choose the right one for your business. It is often difficult to find the correct information about how to start a drop shipping business, as a number of terminologies are thrown around across various industries. Don't let those confuse you; we're here to help.
Terms like "supplier" or "vendor," are often used, but what you want to hear is "distributor." Becoming a dealer with a distributor is often the most efficient way to start a drop shipping business, as distributors carry thousands of products from hundreds of manufacturers.
You can contact manufacturers on Alibaba.com and Aliexpress.com, but to set yourself up for success, you want to choose an in-state and/or regional distributor. Most distributors have applications on their websites to make your search easier. If you do not see anything within the application or FAQ's or guidelines that talk about drop shipping, you should always contact the distributor to find out if they offer drop shipping fulfilment.
There are always bad apples, so you should also be aware of how to spot fake drop shippers. Look out for ongoing fees and if they sell to the public, as most suppliers will not require this.
Once you have established a relationship with a reputable distributor, they should be able to drop ship using "private labels," ensuring your customers have no idea the product isn't actually coming from you.
Step 2: File Your Business
In order to work with most wholesale suppliers, you will need an Employer Identification Nu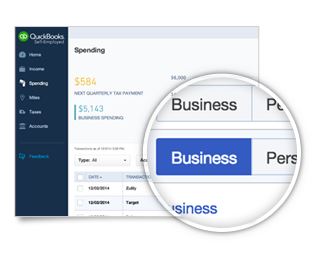 mber or EIN. At this point, it is a good idea to hire a business attorney to determine what type of business you should file. Though this step is often overlooked, it is worth the small investment to ensure everything is done correctly and you are adequately protected.
Step 3: Separate Business from Personal
Always be sure your business revenue is separate from your personal accounts, including PayPal, any checking accounts and/or credit cards. While you may want to consider hiring an accountant, it may not be necessary at first. There are new services, such as QuickBooks Self-Employed, which make it simple to separate your business and personal expenses.
Step 4: Know Your Sales Channels

Selling on on multiple sales channels like your Bigcommerce store, Amazon and eBay will definitely increase your sales. However, this added layer of complexity creates the potential for errors, which could result in losing a sale or worse a customer. A small investment in a multichannel inventory management system will help alleviate some confusions when managing multiple sales channels.
Final Thoughts
Fast and easy shipping is just as important as the product you're selling. By using a drop shipping strategy, you not only free up your time, but also ensure your customer's experience is on par with what they would expect from the 'big guys' without the 'big' investment.
To get some tips on how to process drop ship orders for your business, check out the short video here.