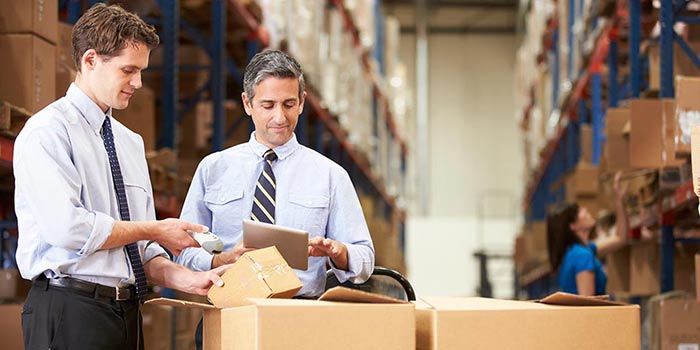 Part 1 in a 3 Part Series | Part 2, Part 3
Freestyle Solutions partnered with the e-tailing group to do independent research to understand how mid-market retailers are addressing omnichannel from a tactical execution standpoint in terms of both process and technology.
Rather than surmise what the experience would be like, we developed a hands-on mystery shopping research study where visits to 25 retailers would reveal the hard results. Our methodology involved a pre-store setup that considered two types of shopping experiences: 1) buy online pickup in-store (BOPIS) and 2) place an order online and return it at a retail location.
Inventory Transparency
For retailers, inventory rightsizing and turnover are two of the most important key performance indicators measuring the health of their stores. This is in direct conflict with customers who are no longer patient and want the products to be at the store when they arrive. With less than half of retailers allowing for this expected access, coupled with the convenience of BOPIS, an inventory foundation is fundamental to success.
There is work to be done where technology can support inventory transparency before and during store visits. Most retailers can complete a transaction on behalf of the customer and are able to ship from warehouses and stores often interchangeably based on desired business model.
The Numbers
Less than half of the retailers surveyed (44%) had an in-store product locator and of those retailers who did, 82% included an "in stock" status while just over 1 in 3 (36%) were able to share the number of units available in the desired store.
32% of retailers enabled in-store pick up at retail locations yet only 63% listed the time frame for when product would be available for pick up. For those retailers that listed the time frame, 80% were same day and 20% had it ready within an hour.
76% of the retailers can access inventory across the enterprise yet only 16% used mobile device in-store to garner that information.
1 in 5 retailers still need to call another store to check inventory though some with enterprise access still do so to ensure accuracy of a store's inventory.
72% of the associates at the retail store were able to conduct a transaction on behalf of the customer yet only 11% had access to a mobile device (mPOS or clienteling) to complete the transaction and surprisingly only one retailer had a tablet available to access information to support shopper needs.
To complete customer transactions when an item was out of inventory in the store, 89% of retailers opted to send the product from the central warehouse.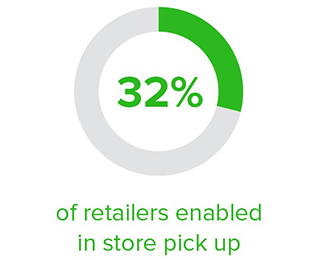 The Opportunity
Implement a central repository for inventory, such as an inventory management system or order management system (OMS), to provide product availability transparency for shoppers across all your channels (web/warehouse to store, store to web/warehouse, and call center to both web/warehouse and store). Customers now expect you can tell them a product's location is when it is not available in the store, or online for that matter. Centralizing inventory is essential for omnichannel initiatives such as ship from store, order from store, return to store and buy online, pick up in-store capabilities.
Invest in buy online pick up in-store (BOPIS) as it is an important convenience for shoppers while adding to your overall service value proposition. After you have a central repository for inventory data and orders, move beyond the stationary POS and think about adding mobile devices (always available, location agnostic and simple to use) to enhance the experience for customers. The key will be to not only plan for the technology execution of BOPIS, but also human resources to ensure proper system adoption. Also determine egress in the store to complement both your service and selling strategy. For example, if the goal for implementing BOPIS is to offer convenience for enhancing your brand and building customer loyalty, then place pick up at the front of the store. If cross-selling additional items during a shopping trip is important to your business, then establish pick up at the back of the store to inspire impulse purchases. Based on the data above showing that picking up products in less than an hour is a rarity (20%), there is a significant opportunity to delight customers by allowing real time access to online orders for shorter wait times in-stores.
View the full research report, Why Omnichannel is Critical for Retailers of All Sizes.