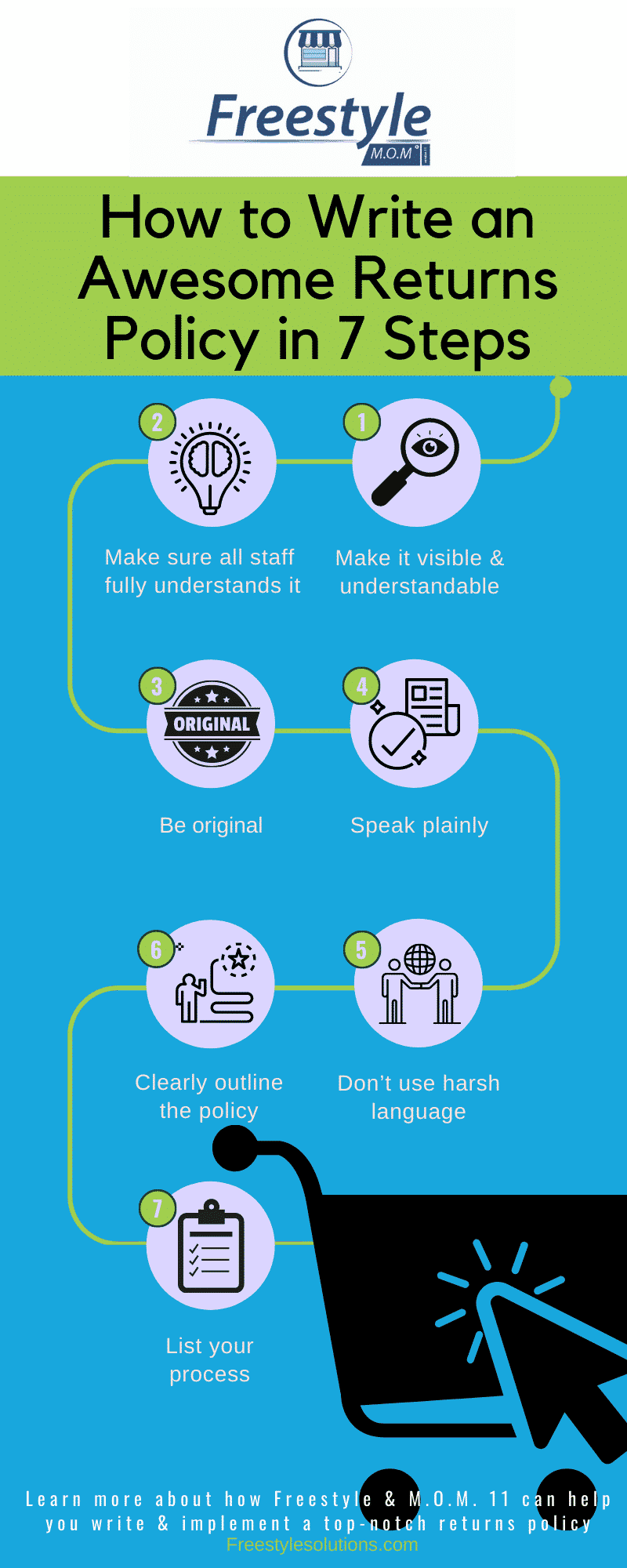 A great returns policy has never been as important as it is in today's eCommerce world. With online returns potentially costing brands thousands every year, you simply cannot afford to NOT have a great policy in place. But just having one isn't enough. You also need to make sure your employees understand and can articulate it. And most importantly, your customers must be able to find a clear, concise and digestible policy that leaves no grey area.
So, how does your returns policy stand up? Looking to create a solid new policy or to revise an old, outdated one? This week, we're looking back at:
We're giving you everything you need to know about crafting powerful policies that will save you headaches and money in the future. Learn how to write your returns policy in seven simple steps.
Have questions about how the right OMS can help you handle returns? Reach out today to learn more!