Order & Inventory Management Software
Get better results from M.O.M., the industry leader.
You've got a tough order processing, inventory tracking, purchasing and fulfillment challenge facing you. Only Freestyle Solutions' Multichannel Order Management (M.O.M.) system offers the biggest feature set in the industry, with everything you need to automate, track, control and unify your back office for great visibility, utmost efficiency, and superior customer service.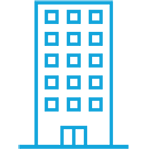 Full Enterprise-Level Functionality
Tailored for SMB merchants. Cloud-based and unbelievably feature-rich, Freestyle Solutions software streamlines your entire order lifecycle, from order capture and payment processing to shipping and customer communications.
Impossible to Outgrow
You'll find everything you need to manage inventory, issue purchase orders, process and ship orders, and track performance in one productive place. M.O.M.'s capabilities effortlessly expand as your back office needs grow over time so you can run your business more productively today and tomorrow.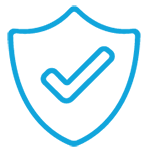 Low Risk Decision
With 30 years of success at more than 2,000 small-to-midsize companies engaging over a million shoppers daily and over $2 billion in orders annually, Freestyle Solutions is the most trusted and proven solution in the industry. Put our experience and expertise to work for your business.
Watch it Happen!
This video gives you the gist of Multichannel Order Management in only a minute.
Watch how our comprehensive solution for mid-size eCommerce merchants affordably and efficiently unifies your entire order lifecycle. Track inventory. Fulfill orders. Delight customers. Measure your performance. All from one easy-to-use, incredibly feature-rich multichannel platform.
Get ahead of your own growth curve now!
Latest News
Newton Labs moves forward to the mobile generation to help benefit changes in their customers buying habits.
Freestyle Solutions give comprehensive insight into the importance of strong inventory management.


Freestyle Solutions adds Shippo giving Multichannel Order Manager Customers a quicker and more efficient way to ship.
"Freestyle provides us with improved visibility into inventory, orders and sales. "
President, Online Apparel Retailer
"Freestyle shares our vision for innovation and we are getting significant results using Freestyle for our order management needs . "
Chuck Pulcini, COO & Co-Founder at ProfilePRO
"I would be remiss not to give a shout out to…Freestyle Solutions who provides our eCommerce and order management software…"
Jaffer Ali, CEO & Co-Founder, PulseTV