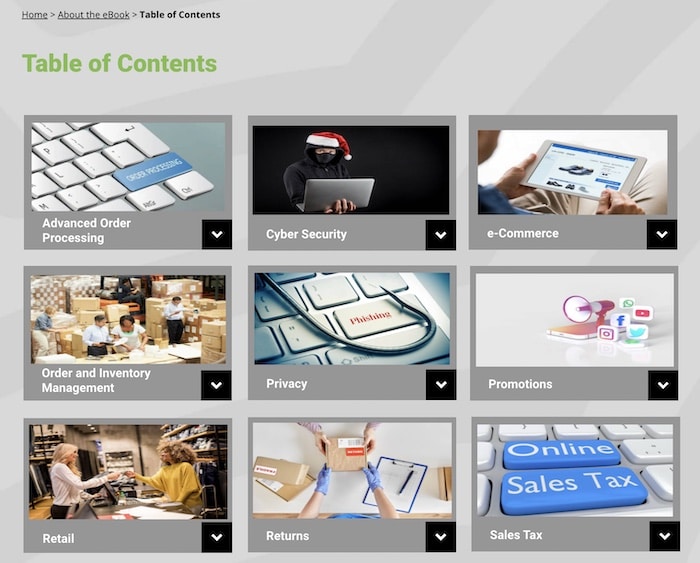 As the busy holiday season approaches, you're probably busy preparing and making sure that you are ready for the holiday craziness to begin like most eCommerce professionals.
Freestyle Solutions will be making it easier for you this year…with our totally new and improved, interactive 2023 Ultimate eCommerce Holiday eBook, which will be launching this month!
This completely responsive ebook contains new articles about a variety of topics, including:
Advanced order processing
Cyber security
e-Commerce
Order and inventory management
Privacy
Promotions and marketing
Retail
Returns
Sales tax
Shipping
Seasonal seats
Warehouse management
and more!
Stay tuned to find out when the ebook will be available or contact us to find out how we can help you prepare for the busy holiday season.