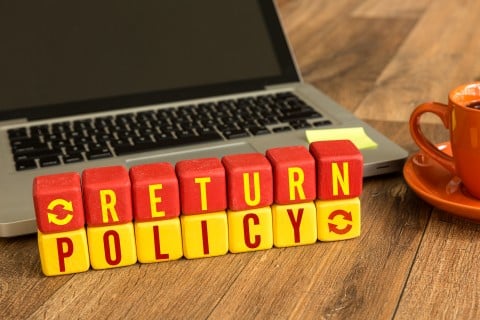 As a business owner, you know that having an effective return policy can make a big difference to your bottom line.
By defining your returns strategy in advance, implementing realistic terms and conditions, and encouraging customer satisfaction whenever possible, the right return policy can be leveraged for optimized profits. Your return policy can have a big impact on your business. It can affect your bottom line, customer satisfaction, and even your company culture.
But with so many different types of businesses out there, there is no one-size-fits-all solution. So how do you figure out what return policy is right for your business? We've got some tips to help you get started with the best M.O.M software for a seamless return policy for your ecommerce website.
The Importance of a Good Return Policy for Your Business
A good return policy is essential for any business. It allows customers to trust that they are making the right decisions when buying products or services from your company. Here are the five key benefits of a good return policy:
1. Encourages Customer Loyalty and Satisfaction
Having a good return policy in place gives customers the confidence to purchase from your business, knowing that if their product does not meet expectations or arrives damaged or defective, they have an avenue for obtaining a refund.
This encourages customer loyalty and satisfaction, as customers know that you value them and want them to be happy with their purchases. Furthermore, it demonstrates that you stand behind the quality of your products and services, which is a great way to build long-term relationships with customers.
2. Prevents Negative Customer Reviews and Feedback
It goes without saying that unhappy customers are prone to leave negative reviews or provide unfavorable feedback about their experience with your company.
This can be very damaging for your business, as potential customers may be deterred from choosing your products or services if they notice negative reviews online. A return policy helps to minimize this risk, as it provides customers with the assurance that they can always obtain a refund if something goes wrong.
3. Keeps You Compliant With the Law
Every country has different rules and regulations when it comes to returns and refunds, so it is important that you are aware of these laws in order to keep your business compliant. Your return policy will ensure that you do not accidentally breach any consumer protection laws, as you can easily refer customers to your policy for guidance.
4. Reduces Unsold Stock and Inventory Costs
When you have too much unsold stock and inventory can be costly for your business, as it takes up valuable storage space, ties up working capital, and may require expensive discounts to shift.
When you have your return policy in place, it can help to reduce this risk, as customers will feel more comfortable purchasing from you knowing that they can easily obtain a refund should the product not meet expectations.
5. Demonstrates Your Commitment to Customer Service
Having a good return policy is an excellent way of demonstrating your commitment to customer service, as it shows customers that you value their satisfaction and are willing to go the extra mile in order to ensure they are happy with their purchases. This will help to build trust with customers and encourage them to choose your products or services over competitors.
Tips for Dealing with Returned Items
If you're receiving a lot of returned items, it might be because your business is not meeting the needs of your customers. Take a look at your return policy and make sure that it's clear and easy to understand. Be sure to include information about how and where customers can return items, as well as the timeframe in which they can do so.
Make sure that you're stocked with the products that your customers are looking for. Keep an eye on what's selling well, and try to keep a good variety of products in stock so that you can meet the needs of your customers.
Lastly, take the time to listen to your customers and ask them for their feedback. This will help you identify any issues with your products or services, as well as provide valuable insight on what they're looking for in a good business experience.
We Can Help You Craft the Perfect Return Policy
We understand the importance of providing excellent customer service and are dedicated to helping you ensure that all of your customers are satisfied with their purchases.
Contact us today to learn more about how we can help you create the perfect return policy for your business.