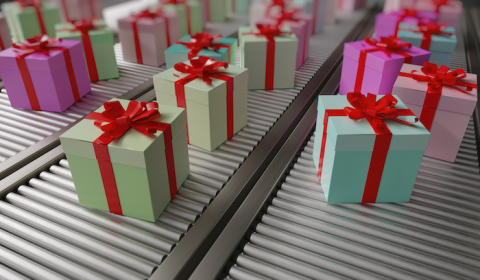 The holidays are coming, the holidays are coming!
While children might be excited about this prospect, it generally strikes fear into the hearts of most ecommerce merchants (and parents) alike!
If you're a bit behind in your holiday planning, never fear…Freestyle has you covered with our new and improved 2023 Ultimate eCommerce Holiday eBook, which has been completely revamped, modified and reformatted into a highly interactive and mobile-responsive format this year.
Here are 7 reasons why you need to look at the holiday ebook NOW:
Black Friday is just around the corner (yikes!).
Most eCommerce companies see 40-60% of their sales during the holiday season.
Looking to ramp up during the busy holiday season to keep up with a higher order volume? Learn how seasonal seats can help.
NEW THIS YEAR! – We've added articles about how to protect yourself from cyber security threats.
We've added multiple articles all about holiday returns, including How to Make (and Implement) a Top-Notch Holiday Returns Policy
Learn how Advanced Order Processing can help you remove bottlenecks and inefficiencies during the busy holiday season
NEW IN 2023! – The new and improved ebook also contains multiple articles about how to promote and market your business, including 5 Actionable Steps To Help Online Retailers Prepare for the Holidays and Standing Out Among the Competition.
Check out the new and improved 2023 Ultimate eCommerce Holiday eBook now or contact us to learn how we can help you prepare for your busiest time of year.