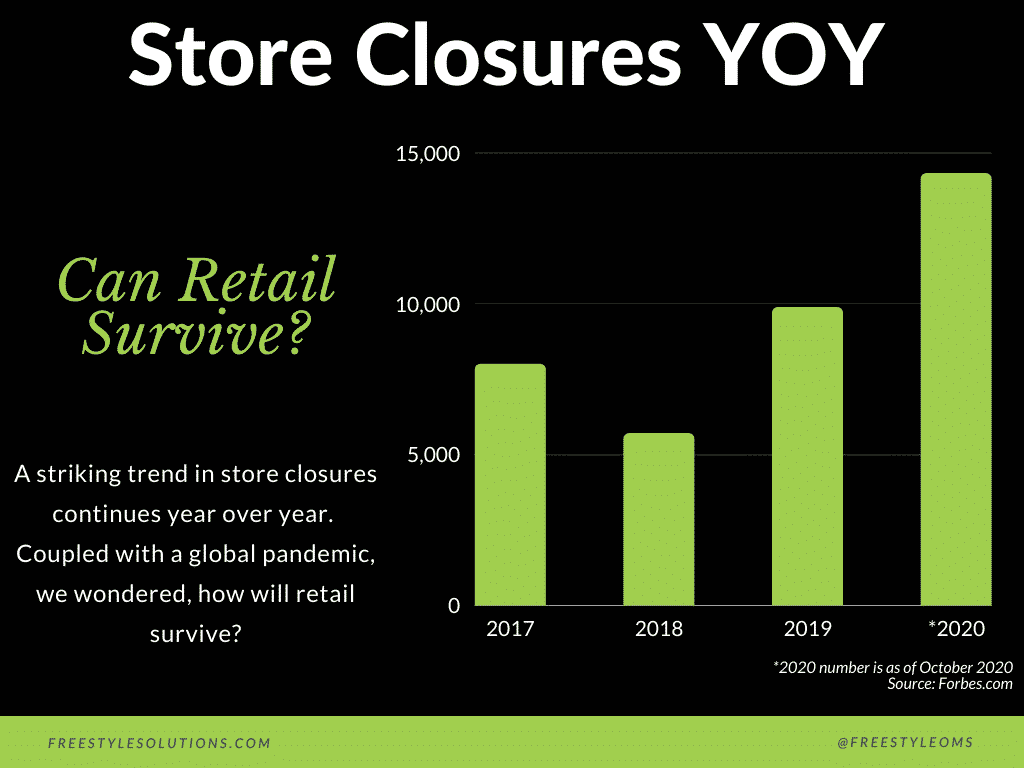 It's been almost a year since we looked at how retail stores closing might impact eCommerce. Or more accurately, how eCommerce might be able to help save brands.
Yes, it's been a year, but the topic is still hot. In fact, Sears made headlines just this week, announcing plans to shutter the last of their stores in their home-state of Illinois some time late this fall. And the spiral for retail doesn't seem to be ending there, or any time soon for that matter.
Adding to retail's worries, as we've recently written about, supply chain woes continue too. This week also marked a dire warning, as global supply chain workers published a joint open letter to world leaders that total supply chain collapse may not be far off.
So, what did we tell you last year about what retailers might need to prepare for? Check it out here:
Wondering what's ahead for retail? Keep checking back, as we'll continue a serious of retail-related and eCommerce focused content in the coming months.