There's a reason why Amazon is a prime sales channel for retailers – it works in generating sales. We see a growing category of retailers selling exclusively on Amazon as their only online sales channel. What do they know that others don't? They know the Amazon marketplace gives online retailers of all sizes the opportunity to sell to millions of potential customers, significantly increase sales, and gain loyal customers in the process. There are a few things to keep in mind when using amazon to manage inventory.
Whether you're an Amazon seller exclusively selling on Amazon or if it is just one of your sales channels, you need to manage inventory, and with Amazon inventory management, you have options.
You can do it yourself or use Amazon FBA [Fulfillment by Amazon] to fulfill your orders. With FBA, you sell it and Amazon ships it. Using FBA, you leverage the Amazon fulfillment center network. When shipping your products to Amazon, they manage your inventory, pack and ship your products and provide customer service. Sounds like a great option, right?
Well, let's take a closer look. Here's how using manage inventory with Amazon works.
You use Amazon's fulfillment networks, send the products to their fulfillment centers, and they pack and ship them. It can be less hassle for you and your customers, depending on what your business needs are.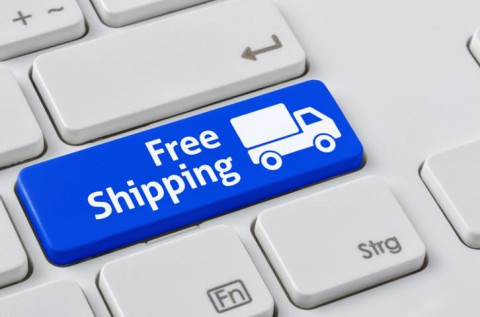 Here are the main benefits:
FBA listings are displayed with the "Fulfillment by Amazon" logo, so customers know that packing, delivery, customer service, and returns are all handled by Amazon.
Free Shipping and Amazon Prime delivery options are available for your Amazon.com listings.
Your orders are eligible for free shipping on orders over $35 and Amazon Prime.
FBA can fulfill your orders from other sales channels using your inventory stored at an Amazon fulfillment center.
You can manage your inventory through an online interface.
You can direct Amazon to return the inventory at any time.
Your FBA listings on Amazon.com are sorted by product price with no shipping costs since your products are eligible for free shipping on orders over $35 or Prime.
When an Amazon seller makes a sale in the Amazon Marketplace, the customer is an Amazon customer. You then have an excellent opportunity to market to that customer and establish a long term relationship with them. One of the best ways to make an Amazon shopper your customer too, is to offer them a discount on their next purchase with you.
However, all businesses are unique in what makes them tick, and using Amazon to manage inventory can have its drawbacks as well.
Using Amazon to manage inventory can have its perks, and Freestyle can help. Manage Amazon orders more efficiently with our seamless, tightly integrated solution.
View the infographic below for a breakdown of the benefits for using Amazon to manage inventory.