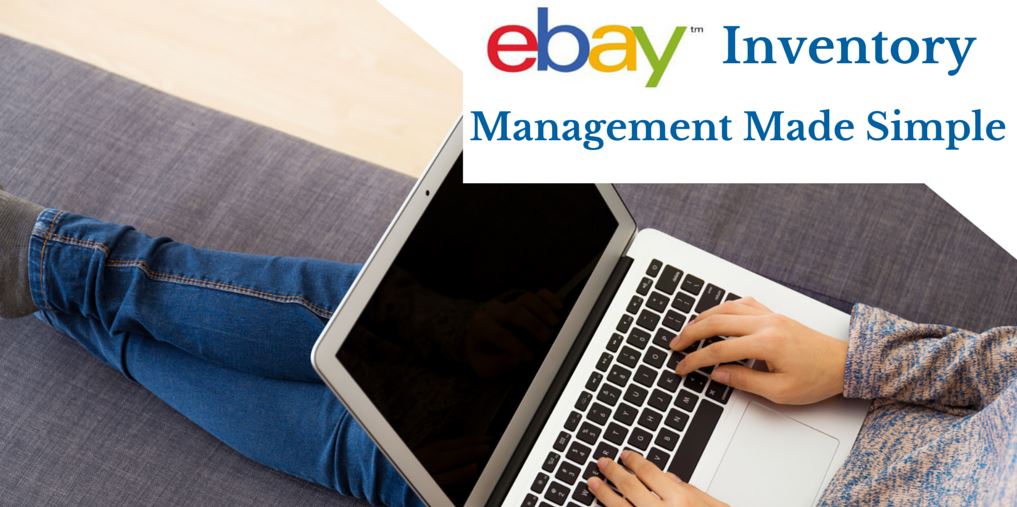 The day may soon arrive where you recognize the benefits of selling on eBay, so why not be fully prepared for its arrival? With 157 million active buyers, eBay may be the answer to your inventory problems. Of course, selling on eBay can have its downfalls, but we're here to help you find solutions around potential problems, while giving some insights into the pros as well.
As we've spoken about in a previous post, managing your eBay inventory for eCommerce can create a number of errors when using manual reconciliation, but selling your products on the eCommerce platform is no stranger to concern either.
Staying Ahead of the Game
Selling your products on eBay can be a breeze if you go about it with some key concepts in mind, such as spotting price fluctuations, knowing when to use specific features and more.
Competing with the many retailers out there can be complicated, especially if you are trying to manage multichannel sales, but with some eBay inventory management and selling tips, you will be on your way to maximizing your profits.
Selling on eBay
You already sell your products on Amazon and your online store, so why bother with eBay? Selling on Amazon and eBay can increase sales, but it is important to be aware of the drawbacks that can come up. Check out the following ways to sell your eBay products with ease and what to look out for when managing your inventory.
Bundle Your Items: eBay provides a product bundling feature, located under "seller information." Bundling can be a great way to get your products out fast and save on costs while you're at it. Using eCommerce kits and bundles can boost sales, help get rid of excess inventory, and they are especially useful if you sell multiple products that would fit well together. You can also look into eBay's marketing and merchandising tools to further promote your own website.
Be Honest: This might sound like a given to the masses, but a simple white lie in your eyes could bring up a slew of issues on the auction site. Showing clear and large images of your products can prevent future returns, and negative customer reviews. Check out some eBay online photo tips from the pros to enhance your listings and increase sales.
Be Aware of Pricing: The eCommerce platform does not take customer reviews lightly, so if there is a complaint about your product, eBay can hang onto your money until it is resolved. This could create an issue in managing other parts of your business if your money is tied up. Since it is an auction site, prices can vary, be sure to occasionally adjust your fees to stay on top.
Know What's in Stock: Since eBay takes customer ratings very seriously, you can sometimes lose your "top seller" status, leaving you in eBay's hands. Be sure your inventory is managed as seamlessly as possible.
Be Cautious: Scammers have been a definite issue on eBay and eCommerce platforms alike. Although it can be difficult to see this coming, be sure to report potential buyers who win and never pay to eBay's support center. Negative feedback is one direction you do not want to travel down in general, but the eBay community backlash could be even more disastrous.
If you decide to sell on the platform, implementing software designed for eBay inventory management can help you get rid of excess inventory and increase sales for your business. By combining these tips with an eBay inventory integration solution, you can stay on top of your orders in one place and significantly eliminate the amount the potential backlash eBay can hold.
Find out how to eradicate the challenges of order management when it comes to growing your omnichannel presence in the free eBook below.