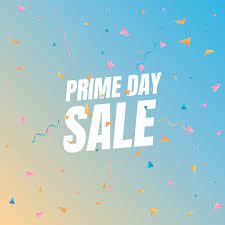 A sure sign that life is slowly returning to normal for many parts of the country is that Amazon's Prime Day was, by all accounts, a great success.
Early results indicated that Amazon and its sellers set new records for their famous two-day shopping period in late June. In fact, they approached levels previously only seen on Cyber Monday. Sales exceeded $11B, and were up over last year's Prime Day, which due to the pandemic, had been delayed till October.
For eCommerce as a whole, it's encouraging. The success seems to have been shared with other brands running competing sales against Amazon, showing similarly positive results as the eCommerce giant did.
Not surprisingly, even before the much-anticipated Prime Day, Amazon was still leading the pack in eCommerce sales – by a huge margin – according to eMarketer. Sales are expected to reach a stunning $386B this year, dwarfing nearest rival Walmart (projected at $67+B) by about $320B.

What eCommerce Sales & Trends Can Tell Us
This news helps us understand where the eCommerce market is heading as we turn toward the back end of 2021. It allows brands to plan for Q3 and Q4, with a bit more confidence that some of the wild-increase in eCommerce sales during the pandemic will remain.
Amazon In the News
While this was a great week for Amazon, it was not without some concerning moments.
Just earlier this year, Amazon fought off organizing efforts, but can they do it again? Quite a week for the eCommerce guru, and it appears that the rest of the year will be just as eventful.
Check back soon for our next update on what's going on in the world of eCommerce.
Want to take your eCommerce game up a notch or two? Request a Demo today to learn how Freestyle's industry-leading order and inventory management software can elevate how you do business.