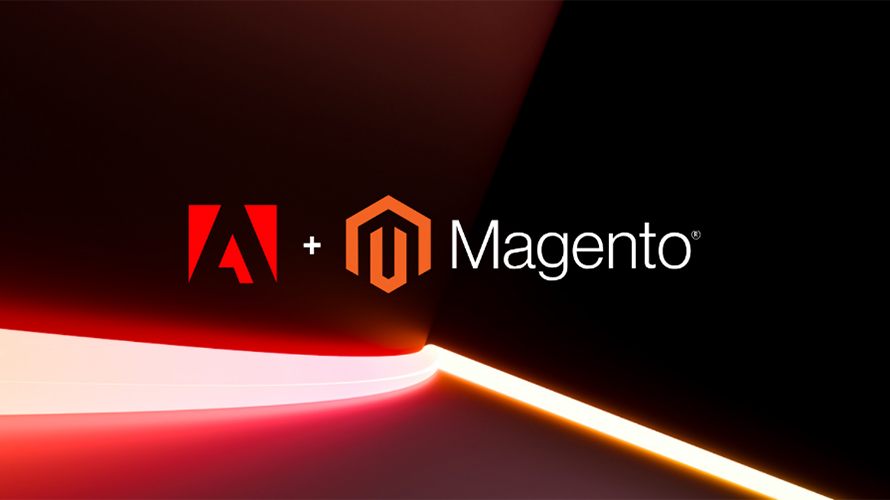 Within the eCommerce space Magento has certainly carved out a niche as a fast-growing platform that medium to large enterprise companies use to sell their products online. Adobe as many of us know is an organization that focuses on cloud commerce and the collection of marketing related data to serve their enterprise customers.
With the purchase of Magento, Adobe seems to be executing a strategy that we can now see builds out its customer experience business in a big way. While the purchase of Magento was announced on Monday, what might have been the first shoe to drop occurred in March.
Now with Magento in the fold, Adobe appears ready to compete with larger, commerce focused cloud players such as Salesforce, Oracle and SAP. In the battel of the big, smaller players may see themselves reacting to rather than leading the Commerce Cart market. Magento, Shopify and BigCommerce had all competed within their market niches on a somewhat equal footing but that can change with the entrance of Adobe to the market, indeed Shopify took a hit in share price following the news.
What remains to be seen is how Magento goes forward from here, management will stay in place and there are still ambitious growth plans to be met, will the growth continue to come from the mid-market up through enterprise customers or will be there be more collaboration with Adobe's enterprise customer base?
Time will tell.
If you have some thoughts on the purchase please feel free to post them below, if you would like to ask us a question about the purchase contact us at marketing@freestylesolutions.com.