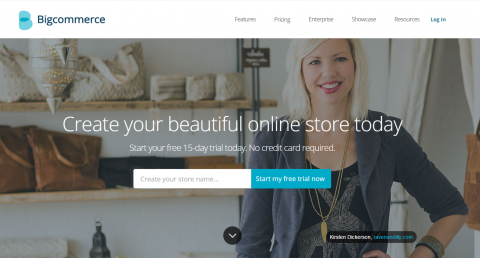 Are you ready to create an online store that not only attracts numerous customers, but enables you to efficiently promote, manage, design and optimize your business? Enter Bigcommerce.
These user-friendly platform benefits are just the beginning, as Bigcommerce has 95,000 successful stores, from fashion to homeware and everything in between. Some of their well-known brands include Samsung, Gibson, Marvel, Cetaphil, Schwinn, Pergo, Enfamil and Ubisoft.
Freestyle Solutions is proud to offer a seamless online inventory management system, which easily integrates with Magento, Amazon and now, Bigcommerce.
What is Bigcommerce?
Bigcommerce is an eCommerce platform that makes it simple to set up and install a unique online store at an affordable rate, putting many small businesses at ease. From startups to billion-dollar businesses, the company is a leading provider in eCommerce software solutions.
So now that you have some background, lets take a look the first 5 reasons to use Bigcommerce.
5) Reliable Technical Support
Bigcommerce offers 24/7 customer support through phone, email and live chat, along with tutorials and a 30-day trial to view all the features and capabilities available. Questions can be posted in their large community forum as well.
4) Seamless User Experience
The reasons to use Bigcommerce are abundant, but their easy-to-navigate features are definitely worth considering. You do not have to be familiar with WordPress or be extra tech-savvy to get the full functionality and benefits of using Bigcommerce. You can upload your product catalog, set up customer shopping carts and more. They provide all the tools you need to design your online store. Tools can easily be added, depending on the need for your specific business.
3) Template Choices Galore
Bigcommerce provides over 100 template choices, combined with easy-to-use customization tools. You can either design the site to your specifications or hire a design expert to take care of the work for you. Having a strong online presence will not only help grow your brand, but it will establish more credibility as well. Template choices are a vital feature to implement for your brand, making this our number three reason to use Bigcommerce in your business plans.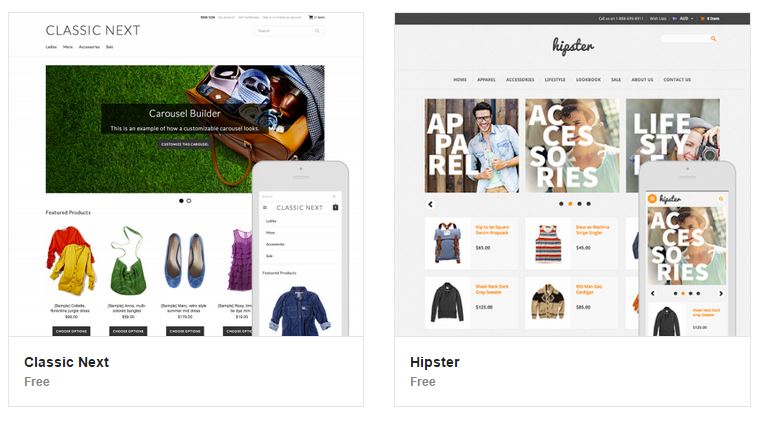 2) Cart Closer
Since about $4 trillion worth of merchandise is predicted to be abandoned this year, shopping cart abandonment is a growing issue among retailers. Luckily, among those numbers, 63 percent can be recovered by knowledgeable retailers. Bigcommerce's built-in cart closer app provides instant gratification for the customer, right when they are thinking of stepping away from the sale. If they are about to leave the page, the app appears with an offer message for a discount. Bigcommerce only charges 5 percent of each sale, so no need to worry about an upfront cost, unless you make the sale. They also offer an abundant number of apps to take advantage of. Find out which standout in the top reasons to use Bigcommerce eBook.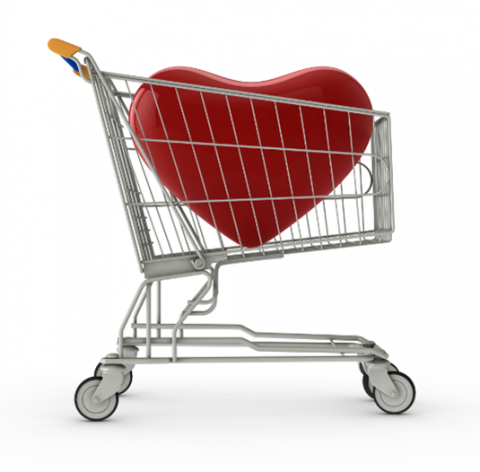 1) Higher Conversion Rates
With streamlined business processes, Bigcommerce gives you the tools to increase and organize your site traffic. The company recently announced new fast-growing brand launches, including Shark Tank success story Bottle Breacher, boutique The Pink Lily, and indie makeup company Lime Crime. Bottle Breacher received a 260 percent increase in conversions when switching. The Pink Lily is another example of Bigcommerce success with a 40 percent sales increase during their first month, and a continued 10 percent monthly growth. As a rapidly-growing company, Bigcommerce recently added payment options and more social outreach as well. The right tools is just one piece of optimizing your website. Learning how to increase sales with content for eCommerce is another vital step to attain increased conversion rates.
Why Choose Bigcommerce?
Bigcommerce does especially well with small retailers in the $1 to $2 million annual revenue bracket, and it is growing more popular with $20 to $30 million retailers as well. Can Bigcommerce become the next big name in eCommerce?
Ready to read about all 10 reasons to use Bigcommerce?


Download this free eBook.