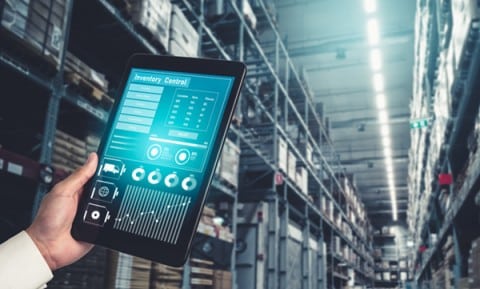 Inventory management is a crucial aspect of any retail or ecommerce business.
But when you have multiple sales channels and orders to fulfill, keeping track of your inventory manually can quickly become a recipe for disaster. Inventory issues have a way to snowball into huge issues with sales, fulfillment, customer satisfaction. For these reasons, an order management system is so crucial these days.
Enter M.O.M multichannel inventory management software.
Freestyle's multichannel order and inventory management solution will revolutionize your inventory management and fix issues you didn't even know you had.
In this blog post, we'll talk about some of the most common inventory management challenges businesses face, and how M.O.M 11 addresses them.
The 10 Inventory Issues M.O.M Fixes for You
Inventory management problems can present themselves in many ways. Shipping errors or delays, product stock-outs, and excess inventory are just some of the things you'll have to contend with when you don't have updated inventory information.
Here are the top 10 inventory management issues that M.O.M can handle for you:
Incomplete view of order, inventory, and customer information
One of the biggest problems with inventory management is not knowing your real inventory levels. This affects your order fulfillment, your ability to sell, and ultimately the satisfaction of your customers. An incomplete picture of your inventory means you are not making decisions based on accurate data.

With M.O.M, you'll know at all times what your inventory levels are, where your stock is, and what is its status.

Shipping delays
When there are inaccuracies in your inventory data, that also affects your ability to fulfill orders. One way this happens is shipping delays because a customer ordered an item that was actually out of stock, so now they have to wait until it's restocked before it can be shipped out.

M.O.M 11 ensures that the customer sees exactly what is available, and there are no delays in shipping related to missing products.

Excess or out-of-stock inventory
Balancing your stock is a tightrope act. Too much of it is wasteful and costly. Too little and you'll be out of stock when you need it most. But with an order management system, you can have exactly the amount of stock you need. The system can automatically order more products when needed.
Making changes quickly
In the retail and ecommerce world, adaptability is extremely important. Seasonal and holiday sales require you to quickly change your inventory or prices to keep up with customer orders. However, doing it manually and without a full picture of your inventory is easier said than done.

An order management system simplifies this process, allowing you to see your inventory at all times, as well as make changes across the board from one central location.

Inaccurate order fulfillment
When your different teams can't communicate effectively, it leads to mistakes with order fulfillment. Customers get the wrong items. Your sales teams, order fulfillment teams, and warehouse management need to have a unified system that allows them to relay critical information about a customer's order to each other. That's exactly what M.O.M 11 does.
Inventory tracking
Inventory tracking is more than just knowing how much of a product you have, you also need to know where it is and its status. Managing inventory across multiple locations and different warehouses without a unified system is a monumental task. But with M.O.M 11, everything is in one place for everyone to see.
Information mismatch
When you can't see everything that's going on with your inventory, neither can the rest of your channels. And if they can't, that leads to issues with sales, orders, and fulfillments.

M.O.M 11 allows you to provide synchronized information about your inventory to all your channels. Making things a lot easier for all.

Inventory loss and defects
If you can't keep track of your inventory, you are going to lose product. Some products expire with time, and without a real-time system to tell you to rotate your inventory around, you'll lose money. Furthermore, you could end up sending a customer a defective item because you didn't have the systems in place to keep track of it.

M.O.M 11 always knows the status of your products. You will know when there's a defective item, or a product that's approaching its expiration date, and where exactly they are.

Inefficient manual procedures
A lot of issues with inventory management come from human error. It could be people reporting data improperly, or not doing it at all. With an automated system, like M.O.M 11, you eliminate that source of error. Or, at the very least, you can reduce it significantly.
Customer experience
Inventory management might not seem like a customer issue, but it absolutely is. Not being able to track your inventory means you can't track orders. It means customers could get delays on shipments, or the wrong items

With M.O.M 11, they'll always know what is in stock, how long until they get it, and most importantly they'll get exactly what they wanted. This increases their satisfaction.
Learn More
Freestyle Solutions' M.O.M 11 will help you keep track of your inventory in real time, obtain accurate information that can be shared across all sales channels, and provide your customers with a more unified and satisfying shopping experience.
If you are having issues with your inventory, you need MO.M 11. Request a demo to see M.O.M. in action.