The Leading Order Management System for eCommerce Merchants
Freestyle Solutions is the leading provider of multichannel inventory and order management software. Freestyle provides merchants with complete visibility over cross-channel order and fulfillment processes, enabling them to better control inventory, fulfill orders more efficiently, and provide superior service to customers. Our seamless solutions connect your eCommerce platform with your sales channels, shipping providers, and accounting software.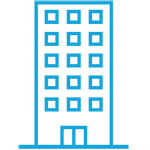 Enterprise Functionality
Our feature-rich solutions empower retailers and brands to effectively manage the order fulfillment process across multiple platforms. Our software streamlines the entire order lifecycle, from order capture and payment processing to shipping and customer communications. With enterprise functionality and a low cost of ownership, there are no compromises with Freestyle Solutions.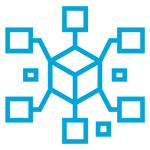 Comprehensive Solutions
Everything you need to run your business more productively. Our solutions put everything you need in one place to easily manage inventory, issue purchase orders, process and ship orders, track business performance and more…
Trusted and Proven
We have been in the industry for more than 30 years, providing multiple trusted and proven software solutions. Our customer base is 2,000 companies strong and growing. On aggregate, our customers engage more than one million shoppers daily and generate more than $2 billion in orders annually. Let Freestyle Solutions put our experience and expertise to work for your business.
Leading provider of Inventory and Order Management
Easily Manage Inventory from multiple locations
Easy access to all orders, coming across all different channels
Integration with leading ecommerce platforms and marketplaces
B2C and B2B order management capabilities
"Freestyle provides us with improved visibility into inventory, orders and sales. "
President, Online Apparel Retailer
"Freestyle shares our vision for innovation and we are getting significant results using Freestyle for our order management needs . "
Chuck Pulcini, COO & Co-Founder at ProfilePRO
"I would be remiss not to give a shout out to…Freestyle Solutions who provides our eCommerce and order management software…"
Jaffer Ali, CEO & Co-Founder, PulseTV