Register: Demystifying Omnichannel Retailing – Finding Value in a Multichannel Sales Landscape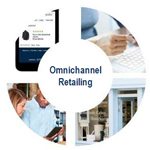 Listen to Dydacomp experts share insight on the Omnichannel Retailing trend and the value it delivers to a multichannel sales environment.
Learn about the top 2014 trend – Omnichannel Retailing
Understand why Omnichannel Retailing matters to the success of your business
Learn about how to apply an Omnichannel Retail strategy to a Multichannel approach
Quickly determine which sales channels are the most productive to your business (e.g. offline, online, mobile and popular marketplaces like Amazon and eBay)
Discover some of the best ways to evaluate the effectiveness of your Omnichannel Retail approach
Please complete the form below to gain access to this on-demand webinar.