Register: 7 Operational Improvements That Make A Difference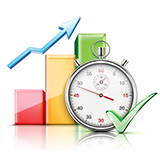 One of the biggest, and most overlooked, opportunities to grow your business is through operational efficiencies. Automating the order fulfillment and inventory management processes frees up your time to focus on your target marketing efforts, leads to improved customer service and opens the door to significantly expanding your market visibility. It is much simpler to drive awesome growth than you might expect if you know where to look.
Please complete the form below to gain access to this on-demand webinar.