Grow my business...
…By expanding across multiple sales channels.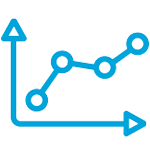 The three highest-impact opportunities to grow and expand your business involve:
Expanding market visibility by adding multiple sales channels
Improving customer service and loyalty
Streamlining back office operations to boost productivity.
Today, even the smallest of retailers can reach a market of millions by selling through multiple sales channels. Working in multiple sales channels has its benefits, but it can be difficult to manage from a customer, inventory and order processing standpoint. However, managing all of your sales channels in one solution can solve this.
Pick, Pack & Ship
Expedite the pick, pack, ship and payment processes by unifying orders coming in from all sales channels into a single stream.
Available To Sell
Always provide accurate 'available to sell' levels and avoid stock outs or over selling by managing your inventory in one location.
Top Notch Customer Service
Provide top notch customer service by processing orders faster, ensuring the product is in stock to begin with, and through better management of customer data and order history.
And all of this is achieved by centralizing the management of your sales channels into a single inventory, order & customer management software solution.