Service Partners
M.O.M. Consulting Partners: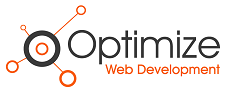 Optimize Web Development is an award winning website design and development firm located in Denville, New Jersey. We specialize in eCommerce website development with a primary focus on the SiteLINK and Magento platforms. With over a decade of experience working with the M.O.M., SiteLINK and Magento platforms, Optimize Web Development brings a unique level of insight and expertise to any project involving eCommerce web development. We work with each company on an individual level to put together options that are right for you and your business.
Lindgren Consulting is a small agile consulting business. Headed up by Jill Lindgren, a programmer with more than 20 years of experience. Lindgren Consulting is able to provide it's clients with solutions which are pinpoint accurate. Lindgren Consulting has helped more than 100 clients find solutions to their specialized problems. M.O.M. is a great tool but everybody runs their business differently and has different needs. This is where Lindgren Consulting shines.

WiseGuys Marketing is a 20+ year Solution Provider for Freestyle/M.O.M. We've helped dozens of M.O.M. clients exploit their rich goldmine of data for targeted direct marketing success. Our one-click reports offer customer insights, such as customers trending up or down, lapsed customers, customer lifetime value, and more. Use the power of your data by tapping into the expertise of both our WiseGuys staff and software! The WiseGuys module gives you the visibility of yield from your direct mail (or email) campaigns, so you can turn prospects turn into new buyers.

Whether you are a new user of M.O.M. and just need proper installation, data conversion, setup and training, or need advanced services such as EDI integration, custom website development, or software integration, CDM Consulting has the experience to help. CDM Consulting has helped hundreds of Multichannel Order Manager users, from small companies selling yoga products to large manufacturing and distribution companies who require EDI to fulfill orders to mass market retailers.
Flair Interactive Services is a digital marketing agency that helps midsized businesses attract more traffic, get more leads and get more customers. We are a certified HubSpot partner agency and a certified Digital Marketer partner. We're proficient in numerous tools and technologies, including HubSpot, WordPress, ActiveCampaign, Google Analytics, Google AdWords, BuzzStream, BuzzSumo, SEMRush, Leadpages and various email marketing tools.
Lett Direct, Inc. specializes in print catalog and internet marketing services. We focus on strategies for print catalog and direct mailers and manage circulation planning, demand forecasting, plan execution and analysis for catalogers. On the web, we focus on search engine optimization (SEO), pay-per-click (PPC) management, and attribution analysis/modeling. Our mission is to help grow catalog and eCommerce companies profitably, while providing the highest possible level of customer service and performance. Lett Direct is a Google Premier Partner.
Ecommerce Service Provider Partners:
DEPlabs provides immediate knowledge and matchless domain expertise in enhancing, customizing and integrating with eCommerce platforms and related systems. DEPlabs is an advocate for their customers when it comes to platform co-development, making sure their customer's interests are top priority. DEPlabs has been in operation since 2004 and has delivered successful outcomes for countless clients.
Visit DEPlabs for more information.
Groove Commerce is an award winning digital agency. Using elements of design and online marketing, Groove maximizes website performance around traffic, conversion rate, and average order value. A Maryland-based Magento Gold Partner, services include Magento Implementation, eCommerce website design, PPC management, SEO, conversion rate consulting, and ongoing optimization services.
Redstage draws on vast Magento experience to provide a technology solution for each and every one of your business needs. Our processes are well refined so your project will always be on time and in budget. We strictly adhere to Magento development best practices, so you'll always be able to take advantage of enhancements, upgrades, and extensions.

Classy Llama is an award-winning eCommerce agency. We have been working with Magento since its inception in 2008. We specialize in Magento implementations and development. We've worked with brands like glō, Finis, Planet Blue, Jack Rogers, Speck, and NF Jewelry. As one of Magento's earliest partners, we have helped over 80 companies achieve success on the Magento platform. We are members of the Magento Developer Certification Board, speak at Magento conferences, and lead the industry with best practices. 2011 Magento Fast & Emerging Partner Recipients.
RJ System Solutions is the exclusive provider of services such as consultation, training and support on Freestyle Multichannel Order Manager (M.O.M) and SiteLINK in the UK and Europe. Freestyle M.O.M and SiteLINK are the leading seamlessly integrated ecommerce and order management solutions available for multichannel retail businesses.