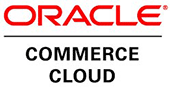 With more than 420,000 customers and deployments in more than 145 countries, Oracle offers a comprehensive and fully integrated stack of cloud applications, platform services and engineered systems. Learn more about Freestyle's integration with Oracle Commerce Cloud.
BigCommerce Enterprise is the leading cloud ecommerce platform for businesses making $1 million or more in sales per year. It provides superior reliability and advanced tools for high volume brands. With the enterprise cloud commerce solution, businesses no longer have the burden of owning infrastructure.

Magento is a feature-rich, professional open-source eCommerce solution that offers merchants complete flexibility and control over the look, content, and functionality of their online store.

Mozu is a commerce solution designed to help enterprises manage their entire online presence – commerce, branding, customer engagement and publishing, in one powerful and enjoyable experience.
Avalara offers cloud-based sales and use tax management solutions. Avalara's end-to-end solutions seamlessly integrate with hundreds of ERP, accounting, ecommerce, and retail POS systems, providing accurate sales and use tax calculation, painless exemption certificate management, and effortless filing. Learn more.
Founded in 2007, inRiver is the market leader in Product Information Management (PIM) for B2C and B2B multi-channel digital commerce companies. Our powerful inRiver PIM platform facilitates the creation, handling, and distribution of perfect product information to create a world-class customer experience in all channels, in multiple languages.
ShipStation is a web-based software designed to help eCommerce retailers process, fulfill, and ship their orders from all the most popular marketplaces and shopping carts using all the top carriers. Automatically print shipping labels, send email notifications to customers, update online order status, and more. ShipStation integrates with all major shipping carriers including USPS, UPS, FedEx, and DHL.

First Data is the global leader in payment technology and services solutions. First Data's unparalleled infrastructure and partnerships go "beyond the transaction" with point-of-sale technology fueled by analytics to detect fraud, gain insights into consumer spending, and strengthen customer loyalty.
Endicia's online postage and shipping solutions save time and provide the best possible U.S. Postal Service® rates; they also help build your brand with easy customization of your shipping labels.

A self-supporting government enterprise, the U.S. Postal Service is the only delivery service that reaches every address in the nation: 152 million residences, businesses and Post Office Boxes.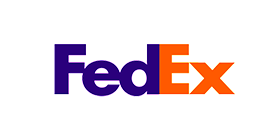 FedEx.com offers a complete suite of online services for freight, shipping and delivery services.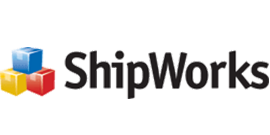 ShipWorks is all-in-one ecommerce shipping software that lets you ship more in less time. With ShipWorks, you can automatically print shipping labels, send email notifications to customers, update online order status, and more. ShipWorks is integrated with over 40 marketplaces and all major shipping carriers (DHL Global Mail, FedEx, FedEx Canada, i-parcel, OnTrac, UPS, UPS Canada and USPS — including Endicia, Express1 and Stamps.com).
Harvey Software's Computerized Parcel System (CPS), increases profits by dramatically boosting domestic and international shipping efficiency and reducing shipping expenses. The CPS shipping system accomplishes this by greatly reducing errors, providing a seamless connection to in-house systems, increasing business rule compliance, automatically shopping between carrier services for the best rate for normal or time sensitive shipments, and empowering shippers with real-time decision making tools. www.harveysoft.com
Did you know FedEx and UPS shipments come with a money-back guarantee if delivered late by 60 seconds or more? All overnight, ground and international shipments fall under the MBG policy. 71lbs' will monitor your shipping accounts, identify late deliveries and file the claims on your behalf. 100% of refunds get credited back to your online shipping accounts. Learn more at www.71lbs.com/freestyle

PayPal is the fast, easy, secure way to get paid online. Whether you offer PayPal and Bill Me Later® as a payment method, or use the payment gateway, you can boost online sales and increase order sizes.
Barcoders provides valuable services with economical, cutting-edge solutions to their warehouse management needs. Barcoders' hardware is functional, rugged, affordable, and easy to use. Barcoders' RFWarehouse software enhances our customers' order management system to provide a seemless integration, allowing them to work more efficiently to meet their customer's needs.

Lokad believes that quantitative supply chains are the future: where every possible future gets a probability, where every possible decision gets an economic score, and where control is given back to management thanks to extensive automation. Lokad's goal is to make this future a reality. Lokad helps companies do more with their supply chains, their inventories and their production capacities than classical methods would ever allow. Their technology combines big data and machine learning. Their teams deliver the supply chain expertise. Lokad is the winner of the Microsoft Azure Partner of The Year 2010 Award and was named as one of Europe's 100 hottest startups by Wired Magazine (Sept. 2012).