Freestyle Omnichannel Management Service (O.M.S.)

Optimized for B2C retail. Delivered through the cloud.
Dynamic Continuity Functionality
Freestyle Solutions once again shows why they are the leader in Order Management Software by introducing an automated way to help customers manage their continuity plans within Freestyle O.M.S. Using Freestyle O.M.S. continuity plans you'll be able to: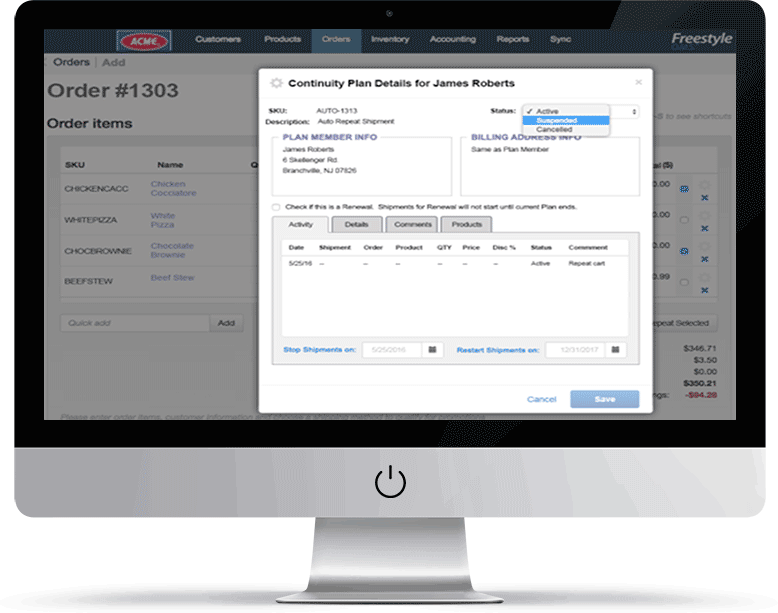 Manage, Create Continuity Plans
Within Freestyle O.M.S., you will have the ability to create Continuity plans, from creating the plan itself, to picking and choosing the product you want to be a part of this plan. Freestyle O.M.S. lets you manage how often the plan ships and to start and stop requests by customers.

Create a Continuity Plan on the Fly
A customer may place a phone order for a product they want to get shipped on a regular basis. This is particularly important in the health and beauty industry where consumers often reorder products. Within Freestyle O.M.S. we give you the ability to create a Continuity plan on the fly to provide choice to your customers therefor improving the customer experience.
Process Continuity Plans in Batches
Manage and process your plans in batches or real time. Whether it makes it easier for you to make all your continuity shipments at once or in real-time, Freestyle O.M.S. has you covered.


Other key continuity features include:
Manage bulk or kitted product shipments for scheduled orders
Real-time alerts when orders are processed
Manage continuity plan details at the customer level
Explore Freestyle O.M.S. Features: