Freestyle Omnichannel Management Service (O.M.S.)

Optimized for B2C retail. Delivered through the cloud.
Powerful Inventory Management & P.O. Administration
Comprehensive purchasing and inventory management capabilities empower retailers and brands to efficiently move products along the supply chain, control costs, and better meet customer expectations.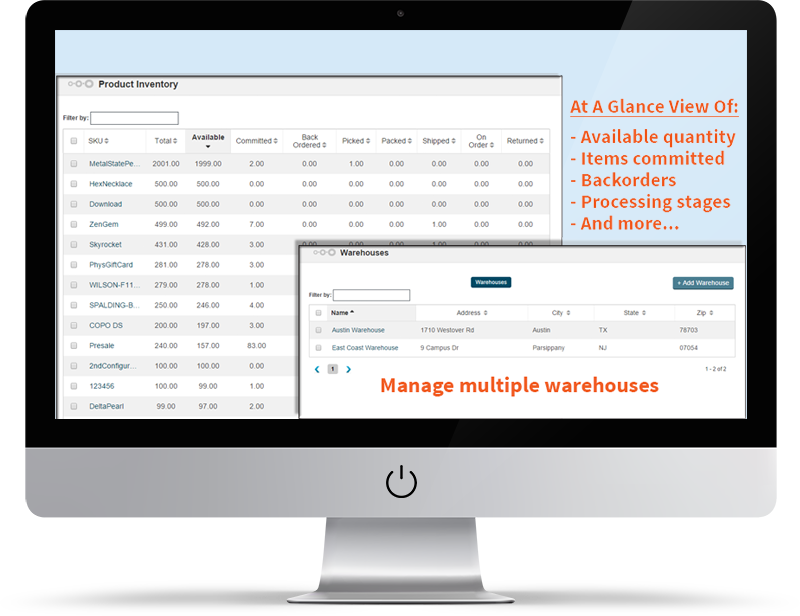 Inventory Controls
By managing inventory across all channels in one solution, you can make informed decisions and use the most profitable inventory from wherever it resides. Products can be searched by SKU, name, tag, supplier and other specific attributes. Inventory quantities can also be adjusted manually.

Advanced Dashboards
Real-time dashboards and reporting provide valuable insight into the performance of the business, such as top performing products, returns, back orders, master inventory, low inventory levels and more. Dashboards can be configured to meet the unique needs of users or business units.
Kits and Continuity Programs
Inventory assortments and shipments for product kits, gift baskets and continuity programs can be easily managed. Items can be tracked individually, so that it's clear when products need to be re-ordered.


Purchase Order Reconciliation
Reorder points can be tracked at a 'per SKU level' and merchants can be alerted when those reorder points are reached so they can easily submit purchase orders to suppliers. The system stores supplier contact information and order history. When suppliers offer special terms or discount levels, the system automatically includes the correct 'buying level' pricing on each purchase order, so you always have an accurate view of product costs.
Explore Freestyle O.M.S. Features: