Freestyle Omnichannel Management Service (O.M.S.)

Optimized for B2C retail. Delivered through the cloud.
Full Customer Management
Comprehensive customer management capabilities provide an accurate view of all customer transactions and interactions, enabling a seamless customer experience across channels, including online, stores and call centers.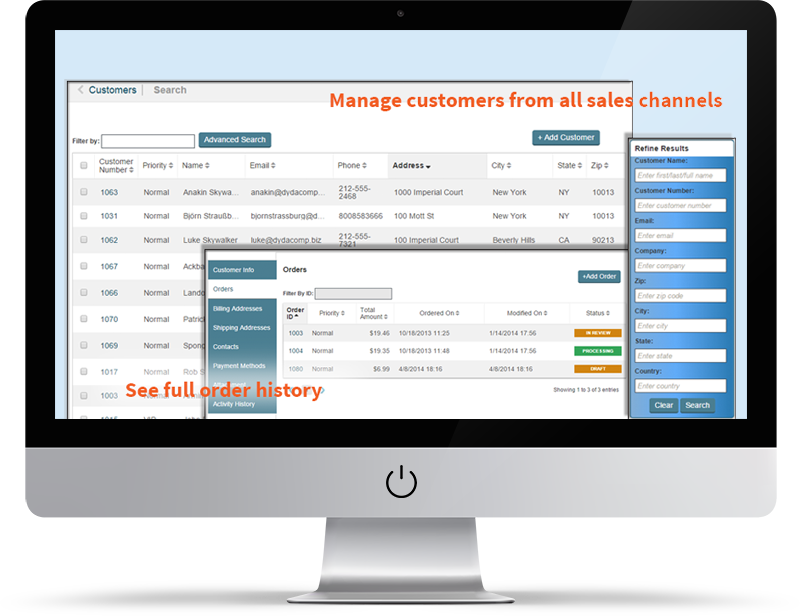 Track Customers From All Channels
View and manage your customers and their orders from one centralized location, no matter which sales channel a customer purchased from. Whether you want to review a current order, search on a past order or update/modify a customer record, customer information is easily accessible with Freestyle O.M.S.

Create and Manage Customer Groups
Freestyle O.M.S. allows you to easily create customer groups, as well as apply different price tiers associated within each group. This will give you the functionality necessary to efficiently manage your customers and interactions for future growth.
Strategic Marketing Campaigns
Creating strategic marketing campaigns is much simpler when you have the ability to report on your customers, their shopping habits and the order process. Reporting on customer location, how often they order, and how much they spend is useful information for understanding where to allocate your marketing budget.

Explore Freestyle O.M.S. Features: